Sweetdean Cherry Brandy Avec Brevelay
(Dyfrgi's Rowanberry x Venquest Vivace)
29.03.00
Cherrie
Litter sister to Mac, Cherrie joined us at 16 months old. She came for 6 weeks, to be qualified for Crufts at Richmond, won our hearts and moved in for good. A very shy young bitch she soon found her place in the house and has proved herself in the ring many times. Her first Best of Breed was under the late Irene Judd at WELKS, and has had several others including 3 'doubles' with litter brother Mac. Our proudest moment though was watching her win Open Bitch and go RBB at Crufts 2004, where she was handled by her breeder, Pam.

A difficult girl to mate, she has now produced us a wonderful litter to Trish Turton's imported Uber Shiroblam. Seven lovely puppies. We had almost given up hope of seeing her with puppies and, as we suspected she is also a great mum.

A quiet girl and easy to live with, Cherrie is the boss of the fauves. She never 'raises her voice' to the other, younger members of the household, but they know! Long may she reign!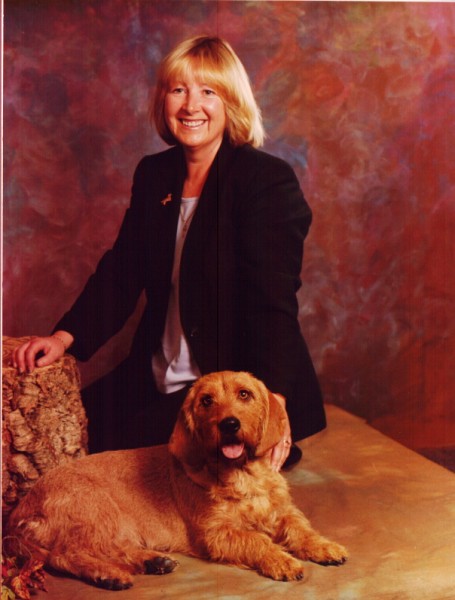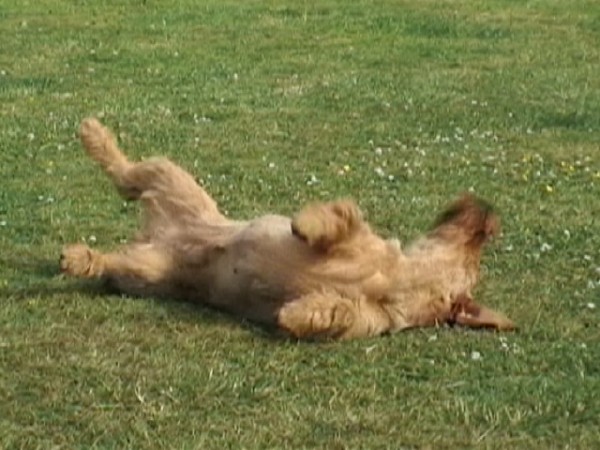 Cherrie doing what she does best!